Offering a well-engineered range of Agricultural Machines & Tools that features optimum production capacity, long service life, low power consumption and proven technology.

About Us

Established in the year 1971, we, M\S Punjab Engineers located at Baghpat Road, Meerut, U.P., are a proprietary unit and a reputed Manufacturer of KHALSA Farm Implements. We started our business with Maize sheller & Drumy type thresher. These were latter replaced by single & double fan Wheat thresher with elevator which was improvised into a high capacity Rotary thresher.

After Malkeet Singh joined the unit in 1975, a our firm got registered with Small Scale Industries in 1979. Latter in 1984, we decided to do some thing new in Agriculture farm Mechanization. Today, we have succeeded to become one of the leading manufacturers of Sugarcane cutter planter and Potato Automatic planter vertical belt in India. We give utmost importance towards high quality management programs and hence our products are widely appreciated for their performance, long service life and reliability. To ensure flawlessness of our products, we keep interacting with various government institutes and research centers for regular updation and improvisation of our products.
Oath To Serve The Best
On the day one of our business formation, we took an oath that only superior quality range is served by us to the customers. Sticking to our words and commitments, we have establish ourselves as a prominent firm of the domain. All products of our firm are produced using quality assured spares, components and metals as per the national norms. Further, the range is provided to customers after passing out conducted tests on the basis of their durability, resistance to wear, anti-corrosive surface, etc.

Infrastructure
To have efficient execution of trade tasks, we have built a sound infrastructure facility as per contemporary architectural layout. Its massive space has allowed us to have interlinked wings of quality checking, production, research & development, sales & marketing, etc. and coordinated working. Our manufacturing cell is equipped with modern cutting, lathe, hydraulic and many other machines & equipment that support in making offered range in a good speed. After production, the entire gamut is safely stored till dispatch at the warehouse.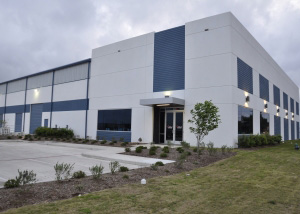 Latest Trade Offers
Expecting business momentum to pick up going forward, we are engaged as manufacturer, supplier and exporter of Automatic Potato Planter in Meerut, Utt..
Introducing innovative range of agricultural machine and equipments, we are engaged as manufacturer, supplier and exporter of Semi Automatic Potato Pl..